Here you will find lots of recipes..Things I find on the net that look good.I will have links to the place where I found the recipe.If there is anything you want to see listed ,please let me know.If you make any of the recipes,please let me know how they turned out.
Profile
I love to knit,crochet and read.My mil taught me to crochet.I am a self taught knitter.
View my complete profile

Monday, January 5
My granddaughter saw these on pinterest and sent it to me..i guess she is saying "hey make me some cookies"
So i will be getting the ingredients when i go to the store...lol
Sallys Baking Addiction Cake Batter Chocolate Chip Cookies. - Sallys Baking Addiction
Friday, January 2
OMG...I have to try these..My only thing is where do you get powdered peanut butter..I may still use peanut butter..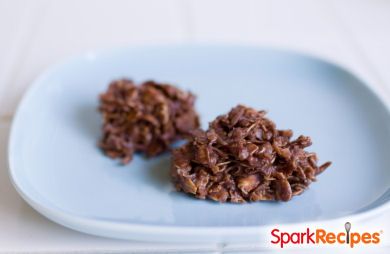 Single Serving No-Bake Chocolate + Peanut Butter Cookie Recipe | SparkRecipes